Our Social Action Focus
Our Social Action Focus: Show You Care, Do Your Share
"If I am not for myself, who is for me?
And if I am only for myself, what am I?
And if not now, when?"
—Hillel, Pirkei Avot, 1:14

The pursuit of social justice and social action is a cornerstone of Bethesda Jewish Congregation's (BJC) philosophy. By working together as a community, we fulfill our mandate of tikkun olam (repairing the world) and gemilut hasadim (acts of kindness) and make a difference. BJC shows it cares in multiple ways and encourages members to do their share. We focus on efforts that we believe will make a difference in our community, our nation and our world. Your ideas and your involvement are a significant indicator of our ability to be a part of that difference. Some ways in which you can show you care are joining our Social Action Committee and becoming a team leader for your own social action passion. Or joining like-minded members in contributing time in support of our signature initiatives which are listed below. For more information, contact the SAC Chair, Karen Levi.
BJC is building bridges, locally, nationally and globally with a long-standing commitment to several organizations in our community. Fostering a strong intercongregational connection in many of our social action projects, we often work in partnership with members of Bradley Hills Presbyterian Church (BHPC) and our Muslim brothers and sisters from neighboring mosques. Among the endeavors by which you can connect with our BJC family and the greater community are our Interfaith Partnerships (click here).
Stepping Stones
BJC needs volunteers to provide dinner to Stepping Stones Shelter on May 8.
This is a great opportunity for teens to earn SSL hours!
Meals are dropped at Stepping Stones, 1070 Copperstone Court, Rockville. For those who haven't done this, the shelter is located off Wooton Parkway and Rockville Pike. You can bring the containers to the front door, or if you prefer, call them and someone will come to your car. Meals should be an entree, a side and a vegetable or salad. Dessert is optional.
The family number is transitional. Stepping Stones houses up to six families at any one time, so the approximate number of people the meal should cover is:
Adults - 7
Kids - 15
Dinner should be cooked before being dropped off (between 5:30pm and 6:00pm). If the meal requires instructions, please label clearly. We will update the number of people the meal should provide for, as well as any allergies/dietary needs, as best possible.
Sign up to bring a meal here!
Any questions, please contact Terri Reicher at tlreicher@verizon.net. And thank you!
Stopping the Genocide of the Uyghur People
The Uyghurs are Muslim Chinese, belonging to one of the 56 officially recognized ethnic groups of China. They live in Xinjiang Province in Northwestern China. For the past few years, the Chinese government has been committing genocide against the Uyghurs.
Please click on the links below to learn more about how you can speak out.
1. Call to Action for Corporate Responsibility
2. Sign Petition to Free Ekpar Asat
3. Send a Message to Your Member of Congress
4. Ask Your Member of Congress to Support the Uyghur Forced Labor Prevention Act
WHAT CAN YOU DO?
Here's what you can do to help the Uyghurs. Email or call your member of Congress and urge them to support:
The Uyghur Human Rights Protection Act (H.R.1630 and S. 1080)
This bill designates Uyghurs as prioritized refugees of special humanitarian concern, making them eligible for Priority Two (P-2) processing under the refugee resettlement priority system. .
The legislation:

● Finds that more than 1,000,000 Uyghurs and other Muslims have been arbitrarily detained in Chinese government detention facilities and internment camps in poor conditions; that Uyghurs are subjected to state-organized forced labor; that parents and children are separated; that these and other findings constitute "crimes against humanity;" and that the Chinese government actions against Uyghurs and other Muslim groups violate international human rights laws and norms, including the Genocide Convention.

● Makes it the policy of the United States to encourage allies and partners to make similar accommodations for Uyghurs.
The Uyghur Policy Act (H.R.4785)
This bill addresses human rights issues concerning the Uyghurs and other minority groups in the Xinjiang Uyghur Autonomous Region in China.
The bill authorizes the establishment of a Special Coordinator for Uyghur Issues position within the Department of State.
The State Department's Bureau of Educational and Cultural Affairs may, subject to appropriations, make certain funds available to human rights advocates working on behalf of Uyghurs and members of other minority groups. The funds, if made available, shall be used to facilitate the presence of such human rights advocates at public diplomacy forums to speak on issues related to the human rights and religious freedoms of minority groups in Xinjiang.
The State Department must ensure that Uyghur language training is available to Foreign Service officers. It must also ensure that a Uyghur-speaking member of the Foreign Service is assigned to U.S. diplomatic and consular missions in China.
DO NOT STAND IDLY BY. SUPPORT THE UYGHURS
Contact Marty Ganzglass for more ways to help the Uyghurs
Gun Violence Prevention
Since March 2017, BJC has participated in an interfaith communications network of synagogues, churches, and mosques in the Washington, DC area focused on the issue of gun violence prevention. The network facilitates sharing information with interested BJC members on recent legislative developments and opportunities for action on gun violence prevention in Maryland, Virginia, and Washington, DC.
2022 Maryland and Virginia Legislative Sessions Updates and Business Community Leadership
Virginia and Maryland 2022 Legislative Sessions: The most important goal in the Virginia legislative session just ended (January 12 - March 12) was to protect the sensible gun laws that were passed in the 2020 session and signed into law by then Governor Northam. During the 2022 session, the Virginia Senate Judiciary Committee and the full Senate voted down multiple pro-gun proposals and bills that sought to reverse laws passed in 2020, including the Virginia Emergency Risk Protection Order law (ERPO, so called "red flag") law, designed to temporarily remove guns from people in crisis. In addition, gun lobby proposals to make it easier to conceal carry and create exceptions for permit-holders in gun-free zones failed, as did a bill that would have effectively removed permitting requirements for concealed carry, and a bill that sought to repeal a law restricting handgun purchases to one per month also died. In addition, during the 2022 session, the Virginia Senate passed SB 310 to prohibit untraceable "ghost guns" in the Commonwealth. The year 2023 will be critical for gun violence prevention in Virginia since the entire Senate will be up for re-election.
During the 2022 Maryland legislative session (January 12 to April 11), gun violence prevention advocates actively supported 2 measures: a law requiring Traceable Serial Numbers on Ghost Guns (Senate Bill 387 and House Bill 425) and Lowering the Age/Strengthening the Penalties for Unsafe Gun Storage Impacting Children ("Jaelynn's Law") (Senate Bill 676 and House Bill 659). On March 29, the Senate version of ghost guns cleared the House's 3rd reader. This bill is expected to be signed into law by Governor Hogan. Unfortunately, Jaelynn's law did not make it out of either house before Crossover on March 21, so it is probably more than a long shot for this year but it will help for members to continue to contact their Maryland state representatives to pressure prioritization for Jaelynn's Law going forward.
Members and friends of BJC were encouraged to contact their state representatives in Richmond and Annapolis, during the legislative sessions. Laws restricting access to guns and governing ghost guns are being considered in many states this year due to concern for the number of gun suicides by teens. From 2019 through 2020, an American teenager took his/her life with a gun every seven hours on average. Since most children and teens are not allowed to legally buy firearms, they almost always get access to guns from home. In addition, "ghost guns" -- gun kits that are relatively easy to put together -- do not require serial numbers on the parts components and are becoming increasingly attractive to the youth market.
Make a Positive Difference - Support companies that speak out and change their practices
Since the beginning of 2022, BJC member and GVP co-leader, Barbara Faigin, has taken on a project for the DC Area Interfaith Network for Gun Violence Prevention to compile quarterly lists of "good gun safety corporations" to encourage congregation members of the Network to patronize companies who are speaking out and/or changing their gun policies. See below for a list.
Contact Barbara Faigin or Karen Levi to add your name to the Gun Violence Prevention Interest Group, to receive information and action updates.
Companies that have Changed their Corporate Practices or have Spoken Out about Gun Violence Prevention
First Quarter, 2022 Update
Leadership:
Dick's Sporting Goods was one of the first retailers to respond to the deaths and injuries from mass shootings. A few days after the Parkland, Florida, school shootings in February, 2018, the company announced it would stop selling semi-automatic weapons like the one used at Parkland. Dick's (DKS) CEO Edward Stack has been tracking their quarterly earnings and has discovered that gun sense is actually good for business. In March 2019, the company announced that it was making gun control "a multi-year initiative." The company pulled guns and ammunition from 125 stores and announced that it would stop selling guns at 440 additional stores in 2020.
Other U.S. companies that have changed their gun selling practices: Walmart, L.L. Bean, REI and Krogers all announced age restrictions.
Stay at these Hotels - Several hotel chains have taken a stand about open and concealed carry:
Hilton Hotels "do not allow anyone to possess firearms in any of their hotels;"
Woodspring Hotels will "eject guests for having any firearm regardless of state license requirements;"
Disney Hotels & Resorts "Guests are not permitted to have firearms, ammunition, knives or weapons of any kind..."
Other hotels with "no firearm" policies include MGM, Wynn Resorts, and Caesars.
American Businesses are Taking a Stand on Gun Violence in a Variety of Ways
Levi Strauss & Co. pledged its support for gun violence prevention through establishing The Safer Tomorrow Fund for youth activists who are working to end gun violence in America.
TOMS, the shoe company, launched a campaign to end gun violence with a $5 million donation.
Stores that have asked customers not to bring firearms into their stores: Levi's, Target, Starbucks, Chipotle, Panera, Jack-in-the-Box, Sonic, and Brinker's (Chili's Grill & Bar and Maggiano's Little Italy restaurants). More recently, Albertsons, ALDI, CVS, Kroger, Meijer, Publix, Subway, Walgreens, Walmart and Wegmans announced open carry prohibitions in their stores.
In September 2019, the CEOs of 145 companies in financial services, technology, retail and other sectors sent a letter to the U.S. Senate urgently calling for "background checks on all gun sales and a strong Red Flag laws that would allow courts to issue life-saving extreme risk protection orders."
Building Intercultural Bridges- Abayudaya Congregation in Nasenyi B, Uganda
It was through a joint Torah study group led by Rabbi Emeritus Sunny Schnitzer, that we first started to build our bridge with the members of the Abayudaya Congregation in Nasenyai B. Now BJC actively supports an agricultural initiative project for the Abayudaya congregation -- whose members live a subsistence lifestyle in a rural area of Uganda. The agro project works towards developing sustainable livelihoods through farming for the members of the congregation. BJC donations have enabled training in farming, resulting in successful planting and harvesting. After just three growing seasons, a farmer in the project can be self-sustaining.
Phincas Ziraba, spiritual leader for the congregation and coordinator of the project in Nasenyi, explains that "it [agriculture] is the only business which can boost our livelihood in the household." BJC donations – from the Rabbi's Discretionary Fund, the BJC Tzedakah fund and individual member generosity -- have enabled the farmers to begin to establish success in planting, growing and bringing their produce to market.
Contact BJC member Laurie Mabile for additional information.
Bethesda African Cemetery Coalition (BACC): Protecting Historic Moses Cemetery
Hiding in plain sight on River Road in Bethesda is the Macedonia Baptist Church, once a hub of a thriving African American community that experienced harassment and displacement over the decades. Since the early 1900s, the grounds near the church and across the street constituted the Moses African Cemetery where members of the community buried their deceased. Many years ago, developers desecrated the cemetery by building apartments, a fast-food restaurant, and self-storage facilities on the site. Development efforts are continuing.
The Bethesda African Cemetery Coalition (BACC) is fighting back against the desecration; a court decision in October 2021 has been favorable, but is not permanent. Among other demands, BACC is requesting that a memorial be established commemorating the historic African American community and cemetery.
Like African Americans, Jews have experienced the erasure of communities and the desecration of cemeteries. We should stand in solidarity with BACC and demand that the resilience of the African American community be memorialized and remembered. To help: reach out to BACC and offer to volunteer on their projects. Also, you can display a sign from BACC in your yard that says, "Save Moses African Cemetery."
It is important that we not lose sight of significant history in our community. For more information, click here to connect with the BACC or here to connect with BJC member Josh Silver. https://bethesdaafricancemeterycoalition.net/ kathyjosh@comcast.net.
More Ways to Be Involved
BJC also has a long-standing commitment to several organizations in our community. Many of our members are working with one or more to the following organizations. If you'd like to get involved, let us know and we'll pair you with someone working in that area.
Julius Rosenwald Schools National Parks Campaign: Recognizing a National Treasure
"All the other pleasures of life seem to wear out but the pleasure of helping others in distress never does." ~~ Julius Rosenwald
A multi-site U.S. National Park is being proposed to recognize the life and generosity of Julius Rosenwald, son of a German-Jewish immigrant and one of the founders and leaders of Sears, Roebuck, Inc. in Chicago. In 2016, the campaign helped achieve the passage of legislation directing the Secretary of the Interior to study the creation of a U.S. National Park -- the first to honor a Jewish-American.
The initiative would celebrate and preserve Rosenwald's legacy and collaboration with Booker T. Washington and African American communities across the segregated South to build nearly 5,000 schools, helping to educate one-third of the Black students in the South and narrow the wide gap between Black and White students of the time. The Julius Rosenwald Fund has also given out hundreds of grants and fellowships to advance the careers of Black educators, entertainers, writers, civic and cultural leaders, and other important contributors to our society.
Following completion of the study, support will be necessary to achieve passage of legislation to create and maintain the National Park. We are working with the campaign to help it reach an initial goal of receiving letters of support from non-profit organizations. Almost 100 organizations with a broad range of interests have signed on as of the late 2021. Contact Helen Dalton for more information.
MANNA
Manna's mission is to end hunger in Montgomery County. During High Holy Days, BJC members and the Bradley Hills Presbyterian Church Nursery School fill grocery bags with healthy food for Manna Food. BJC and Bradley Hills Presbyterian Church donated over 1400 pounds of food to support the important work of Manna in 2021.
For more information, contact Sheila Wolpert .
The National Center for Children & Families (NCCF)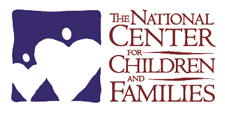 NCCF provides shelter, food, clothing, and counseling for homeless families in our community. Both congregations conduct an annual school supply drive for NCCF residents, and at Thanksgiving we work together to build holiday baskets with homemade treats and the fixings for a Thanksgiving meal.
For more information, click here.
Good Deeds Day
BJC joins with The Jewish Federation and the Greater Washington community, along with over half a million volunteers from around the world, for this fun and meaningful day of service.
Thu, June 8 2023
19 Sivan 5783
This week's Torah portion is

Parshat Beha'alotcha
Candle Lighting
View Calendar
Join Us For Services
Service Schedule:
Friday Night
7:30 PM
Saturday Morning: 10:30 AM
Most services are livestreamed.
For the Zoom password please contact the BJC office.
Thu, June 8 2023 19 Sivan 5783