Our Social Action Focus
Our Social Action Focus
BJC will always support efforts that will make a difference in our community, our nation, and our world. Do you have an idea that could make a difference? We welcome your involvement. For more information, contact the SAC Co-Chairs, Robin Sorkin and Helen Dalton.
Read more here in the August 2021 issue of BJC's Insights newsletter:

Social Action Wants You to Know: The SAC Plugs In and Recharges

By Helen Dalton & Robin Sorkin, Co-chairs
BJC also has a long-standing commitment to several organizations in our community. Many of our members are contributing their 3 hours and more to the following organizations:
Intercongregational Refugee Resettlement Activities
We welcome the Maqaame Ibrahim Islamic Center to our multi-year BJC, BHPC, and Idara é Jaferia inter-congregational refugee initiative.
The situation with Afghan refugee resettlement activities is fluid as refugees are being processed in various facilities. Local resettlement agencies (Lutheran Social Services, IRC and others) and volunteer groups such as ours are gearing up to serve the influx of refugees coming to the DMV region. We anticipate that the flow of refugees into our region will begin in earnest in the coming weeks and that volunteer efforts will need to be able to respond quickly to specific requests for help.
We are using the current time to assess how we can best use our resources and experience to contribute to the larger effort. Because of concerns about Covid and uncertain volunteer capacity, our current thinking is that we will be able to help set-up apartments using a combination of donated items to the extent available and beds and mattresses we buy with our remaining funds. Depending on the situation, we may be able to do more.
Because of the uncertain situation, the partnership with KindWorks, a local nonprofit organization, with whom we have worked previously to set up apartments for refugee families, is unlikely to materialize as originally envisioned. We are all staying flexible.
We will send out a Signup Genius through which we ask that you to let us know of items on the list of needed furniture, furnishings and supplies that you are prepared to donate, when requested. We don't have storage facilities so we cannot accept donations in advance. Since it isn't up to us, we cannot tell you exactly when we will need your items. Also, we will only accept donations of needed items on the list that are clean and in good condition. Having this inventory of available donations will allow us to gauge our capacity and respond quickly to specific requests.
In addition to supporting our activities, we urge you to consider volunteering with other groups serving refugees in the DMV area. Solutions in Hometown Connections provides English language, citizenship and early childhood programs for families living in the area. Lutheran Social Services provides a range of services and seeks volunteers. KindWorks relies on volunteers for its work. In addition, the KAMADC website provides information on other ways you can help.
Thank you for your eagerness to help and your patience.
Evelyn Ganzglass and Brigitte Burgett
Co-chairs Interfaith Refugee Family Initiative
MANNA
Manna's mission is to end hunger in Montgomery County. During High Holy Days, BJC members and the Bradley Hills Presbyterian Church Nursery School fill grocery bags with healthy food for Manna Food. In 2019, we collected about 2 tons of food!
BJC is collecting right now during the High Holy Days! Pick up your brown bag at the BJC office. The blue Manna bins are in the parking lot and will be there through Sept. 16th. For a list of most needed foods, click here.
For more information, contact Sheila Wolpert .
Stepping Stones
The Stepping Stones Shelter for women and their children provides for those who are victims of domestic violence, services including 24/7 crisis lines and intervention, temporary shelter, clothing and food, transitional housing, counseling, support groups, and advocacy. BJC members join with many others to prepare meals for Stepping Stone residents. For more information contact Terri Reicher.
The National Center for Children & Families (NCCF)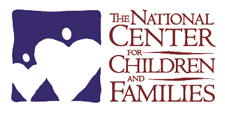 NCCF provides shelter, food, clothing, and counseling for homeless families in our community. One Sunday afternoon in the fall, members from BJC and Bradley Hills Presbyterian Church come together to tackle a range of chores on the nearby NCCF campus, particularly landscaping, sorting, painting, etc. Both congregations conduct an annual school supply drive for NCCF residents, and at Thanksgiving we work together to build holiday baskets with homemade treats and the fixings for a Thanksgiving meal.
For more information, click here.
Good Deeds Day
BJC joins with The Jewish Federation and the Greater Washington community, along with over half a million volunteers from around the world, for this fun and meaningful day of service.
Gun Violence Prevention
Since March 2017, BJC has participated in an interfaith communications network of synagogues, churches, and mosques in the Washington, DC area focused on the issue of gun violence prevention. The network facilitates sharing information with interested BJC members on recent legislative developments and opportunities for action on gun violence prevention in Maryland, Virginia, and Washington, DC.
Examples of shared information are: meeting members and programs, legislative action days, opportunities to act, significant court rulings, and bills under consideration in the Maryland and Virginia legislatures and in the DC City Council. If you would like to be added to the list receiving the information and updates, contact Barbara Faigin.
Fri, September 17 2021
11 Tishrei 5782
This week's Torah portion is

Parshat Ha'Azinu
Candle Lighting
View Calendar
BJC Events
All Events
Sunday

,

Sep

September

19

,

2021

Annual Sukkot Celebration


Sunday, Sep 19th

3:00p

to

5:00p




Bring the family and come help decorate BJC's sukkah! Arts and crafts, fun, and a small snack.

Friday

,

Sep

September

24

,

2021

Simchat Torah at the Sukkah


Friday, Sep 24th

7:30p

to

9:00p




Join BJC at the outdoor Sukkah for singing and fun as we finish the Torah!
Fri, September 17 2021 11 Tishrei 5782