Our Social Action Focus
Our Social Action Focus
BJC will always support efforts that will make a difference in our community, our nation, and our world. Do you have an idea that could make a difference? We welcome your involvement. For more information, contact the SAC Chair, Harri j. Kramer, by clicking HERE.
BJC also has a long-standing commitment to several organizations in our community. Many of our members are contributing their 3 hours and more to the following organizations:
Stepping Stones
The Stepping Stones Shelter for women and their children provides for those who are victims of domestic violence, services including 24/7 crisis lines and intervention, temporary shelter, clothing and food, transitional housing, counseling, support groups, and advocacy. BJC members join with many others to prepare meals for Stepping Stone residents. For more information contact Terri Reicher.
The National Center for Children & Families (NCCF)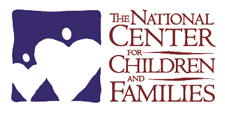 NCCF provides shelter, food, clothing, and counseling for homeless families in our community. One Sunday afternoon in the fall, members from BJC and Bradley Hills Presbyterian Church come together to tackle a range of chores on the nearby NCCF campus, particularly landscaping, sorting, painting, etc. Both congregations conduct an annual school supply drive for NCCF residents, and at Thanksgiving we work together to build holiday baskets with homemade treats and the fixings for a Thanksgiving meal.
For more information, click here.
Good Deeds Day
BJC joins with The Jewish Federation and the Greater Washington community, along with over half a million volunteers from around the world, for this fun and meaningful day of service.
MANNA
Manna's mission is to end hunger in Montgomery County. During High Holy Days, BJC members and the Bradley Hills Presbyterian Church Nursery School fill grocery bags with healthy food for Manna Food. BJC Youth Education participants move the collected food to the Manna truck. In 2019, we collected about 2 tons of food. For more information, contact Sheila Wolpert .
Gun Violence Prevention
Since March 2017, BJC has participated in an interfaith communications network of synagogues, churches, and mosques in the Washington, DC area focused on the issue of gun violence prevention. The network facilitates sharing information with interested BJC members on recent legislative developments and opportunities for action on gun violence prevention in Maryland, Virginia, and Washington, DC.
Examples of shared information are: meeting members and programs, legislative action days, opportunities to act, significant court rulings, and bills under consideration in the Maryland and Virginia legislatures and in the DC City Council. If you would like to be added to the list receiving the information and updates, contact Barbara Faigin.
Tue, August 3 2021
25 Av 5781
BJC Events
All Events
Tuesday

,

Aug

August

3

,

2021

Torah Study with Ugandan Jews


Tuesday, Aug 3rd

10:00a

to

11:00a




Join Rabbi Sunny on Zoom for Torah study across the globe as he meets with members of theThe Abayudaya (Bantu for The People of Judah) Jewish Community of Nasenyi Uganda). BJC members and friends welcome to share in weekly learning and to meet new friends and fellow Jews. Link in BJC Now.

Wednesday

,

Aug

August

4

,

2021

Torah Today


Wednesday, Aug 4th

6:30p

to

7:30p




BJC's weekly Torah study - great discussions, no Hebrew necessary.

Friday

,

Aug

August

27

,

2021

Back to Shul Night


Friday, Aug 27th

5:30p

to

7:30p




Fun family event to start the fall season! Featuring the Crush Funk Brass. Shouk will be available for preorder. Come for the music, stay for the service.
Tue, August 3 2021 25 Av 5781