Our Social Action Focus
Our Social Action Focus: Show You Care, Do Your Share
BJC shows it cares in multiple ways and encourages members to do their share. We focus on efforts that we believe will make a difference in our community, our nation, and our world. Your ideas and your involvement are what makes it possible for BJC to be that difference. One way in which you can show you care is by joining our Social Action Committee and becoming a team leader for your own social action passion. Or join like-minded members in contributing time in support of our signature initiatives that are listed below. For more information, contact the SAC Co-Chairs, Robin Sorkin and Helen Dalton.
BJC is building bridges, locally, nationally and globally with a long-standing commitment to several organizations in our community. Among the endeavors by which you can connect with our BJC family and the greater community are our Interfaith Partnerships.
Stopping the Genocide of the Uyghur People
The Uyghurs are Muslim Chinese, belonging to one of the 56 officially recognized ethnic groups of China. They live in Xinjiang Province in Northwestern China. For the past few years, the Chinese government has been committing genocide against the Uyghurs.
Please click on the links below to learn more about how you can speak out.
1. Call to Action for Corporate Responsibility
2. Sign Petition to Free Ekpar Asat
3. Send a Message to Your Member of Congress
4. Ask Your Member of Congress to Support the Uyghur Forced Labor Prevention Act
Urge a Diplomatic Boycott of the Beijing Olympics
The Beijing Winter Olympics are less than six months away. Like the 1936 Berlin Olympics, which was a showcase for Nazi Germany, China hopes the world will ignore its genocide of the Uyghurs and enhance China's reputation in the world. A diplomatic boycott of the Chinese Winter Olympics will increase worldwide awareness of the Uyghur genocide and send a signal to China that it will be held accountable. A diplomatic boycott means no head of state or elected official will attend the Winter Olympics.
WHAT CAN YOU DO?
There are several bills pending in the House of Representatives supporting a diplomatic boycott by the United States. Contact your Members of Congress and tell them you support a diplomatic boycott of China's Winter Olympics.
Also, as you may have seen in a recent BJC Now, Rabbi Sunny signed a letter both as an individual and on behalf of BJC to condemn China's policies toward Uyghurs and to call on the Administration to prioritize human rights in U.S. policy toward China. Read the full letter here.
Every person can make a difference. Do your part to stop the genocide. Do not stand idly by.
Click here for more information on the call for a boycott of the 2022 Beijing Games
Contact Marty Ganzglass for more ways to help the Uyghurs
Intercongregational Refugee Resettlement Activities
With thousands of Afghan refugee families needing to be resettled, the current need is greater than ever. The Interfaith Refugee Family Project team thanks those of you who made your financial contribution to the project in conjunction with our Interfaith Thanksgiving Service. If you have not already done so, please consider supporting our efforts with a tax-deductible contribution. Please make your checks payable to Bradley Hills Presbyterian Church and designate the contribution for the Interfaith Refugee Family Project.
We are trying to raise an additional $30,000 so that we can sponsor a family through Lutheran Social Services (LSS) much as we did in previous years for the Karimi and Yousufi families. This sponsorship would entail subsidizing the family's rent on a declining basis for a 9 to 12-month period as well as providing a full initial apartment set-up and a range of on-going transportation, education, mentoring and other supports that will be tailored to the needs of the family with which we would be matched. A committed group of volunteers is forming for this extended effort, but we cannot make the sponsorship commitment without the needed financial resources.
In addition to this longer-term commitment, we plan to continue providing short-term assistance by setting up apartments for families. We have set up four apartments since August with your donations and enthusiastic volunteers of all ages. Although, furniture and furnishings are donated, there are other costs that must be covered. Here is the Sign-up Genius link for donations that are needed for two more apartments. We update the list periodically.
It is not too late to volunteer your time. We will hold our first organizational meeting on Monday, November 29 from 7:00 to 9:30. Please let Evelyn Ganzglass eganzglass@gmail.com or Brigitte Burgett bkburgett@gmail.com know of your interest in volunteering and we will send you more information on the meeting.
We also invite you to participate in the Adult Education Forum of BHPC at 9:00 am on Sunday November 28 when Tanya Vitusagavulu, Maryland Director, Refugee and Immigrant Services, Lutheran Social Services (LSS) will speak on "Welcoming the Newest Washingtonians." This session will provide an overview of how the process works, what our congregations are doing, and most of all, how you can help.
Please e-mail Evelyn Ganzglass eganzglass@gmail.com or Brigitte Burgett bbkburgett@gmail.com for the Zoom link.
More Ways to Be Involved
BJC also has a long-standing commitment to several organizations in our community. Many of our members are working with one or more to the following organizations. If you'd like to get involved, let us know and we'll pair you with someone working in that area.
Stepping Stones
The Stepping Stones Shelter for women and their children provides for those who are victims of domestic violence, services including 24/7 crisis lines and intervention, temporary shelter, clothing and food, transitional housing, counseling, support groups, and advocacy. BJC members join with many others to prepare meals for Stepping Stone residents. Currently, BJC is scheduled for the following dates:
Dec 27th 2021
Jan 20th, 2022
Feb 7th, 2022
For more information, or to sign up, contact Terri Reicher.
Julius Rosenwald Schools National Parks Campaign: Recognizing a National Treasure
"All the other pleasures of life seem to wear out but the pleasure of helping others in distress never does." ~~ Julius Rosenwald
A multi-site U.S. National Park is being proposed to recognize the life and generosity of Julius Rosenwald, son of a German-Jewish immigrant and one of the founders and leaders of Sears, Roebuck, Inc. in Chicago. In 2016, the campaign helped achieve the passage of legislation directing the Secretary of the Interior to study the creation of a U.S. National Park -- the first to honor a Jewish-American.
The initiative would celebrate and preserve Rosenwald's legacy and collaboration with Booker T. Washington and African American communities across the segregated South to build nearly 5,000 schools, helping to educate one-third of the Black students in the South and narrow the wide gap between Black and White students of the time. The Julius Rosenwald Fund has also given out hundreds of grants and fellowships to advance the careers of Black educators, entertainers, writers, civic and cultural leaders, and other important contributors to our society.
Following completion of the study, support will be necessary to achieve passage of legislation to create and maintain the National Park. We are working with the campaign to help it reach an initial goal of receiving letters of support from non-profit organizations. Almost 100 organizations with a broad range of interests have signed on as of the late 2021. Contact Helen Dalton for more information.
MANNA
Manna's mission is to end hunger in Montgomery County. During High Holy Days, BJC members and the Bradley Hills Presbyterian Church Nursery School fill grocery bags with healthy food for Manna Food. BJC and Bradley Hills Presbyterian Church donated over 1400 pounds of food to support the important work of Manna in 2021.
For more information, contact Sheila Wolpert .
The National Center for Children & Families (NCCF)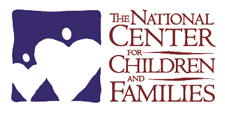 NCCF provides shelter, food, clothing, and counseling for homeless families in our community. Both congregations conduct an annual school supply drive for NCCF residents, and at Thanksgiving we work together to build holiday baskets with homemade treats and the fixings for a Thanksgiving meal.
For more information, click here.
Good Deeds Day
BJC joins with The Jewish Federation and the Greater Washington community, along with over half a million volunteers from around the world, for this fun and meaningful day of service.
Gun Violence Prevention
Since March 2017, BJC has participated in an interfaith communications network of synagogues, churches, and mosques in the Washington, DC area focused on the issue of gun violence prevention. The network facilitates sharing information with interested BJC members on recent legislative developments and opportunities for action on gun violence prevention in Maryland, Virginia, and Washington, DC.
Examples of shared information are: meeting members and programs, legislative action days, opportunities to act, significant court rulings, and bills under consideration in the Maryland and Virginia legislatures and in the DC City Council. If you would like to be added to the list receiving the information and updates, contact Barbara Faigin.
Fri, November 26 2021
22 Kislev 5782
Fri, November 26 2021 22 Kislev 5782